We have a long history of quality design and engineering.
Allison Boats has a long history of quality, ingenuity and record breaking engineering. Below are a few highlights for your enjoyment.
1917
The first Allison boat is built by James Allison
1955
The first outboard pleasure boat is built by Paul Allison
1962
The first Allison bass boat is built by Darris Allison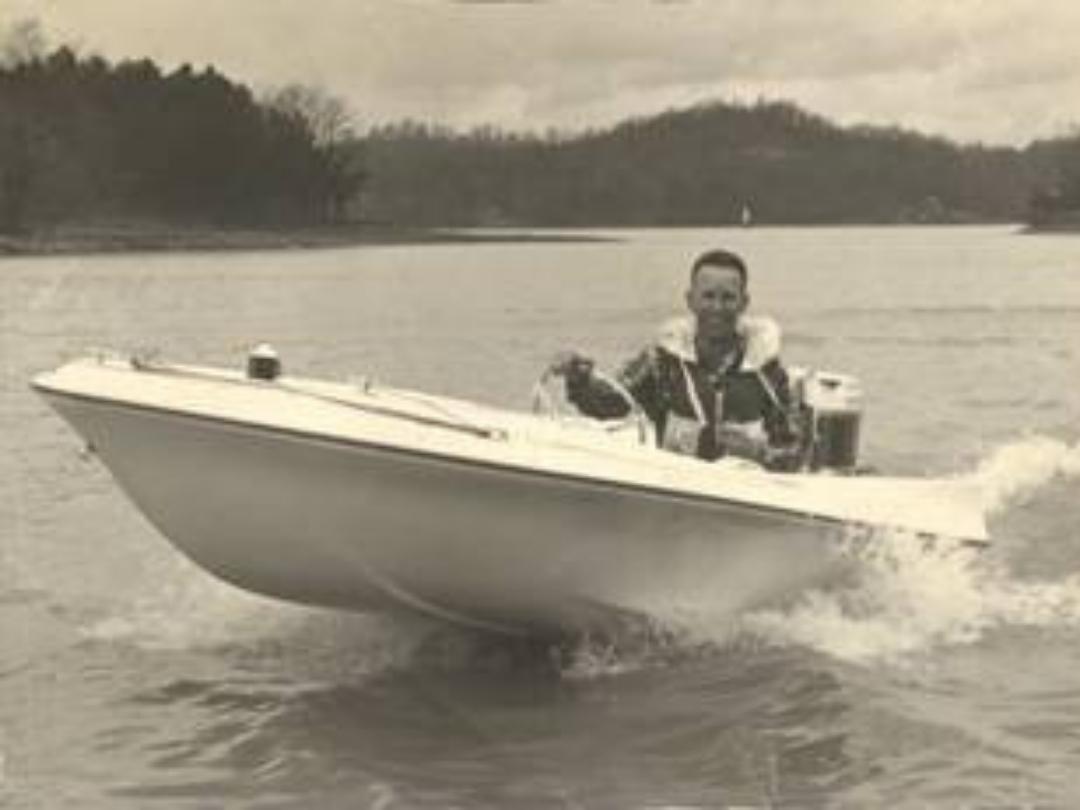 Record Breaking Speed
Outboard Pleasure Boat Records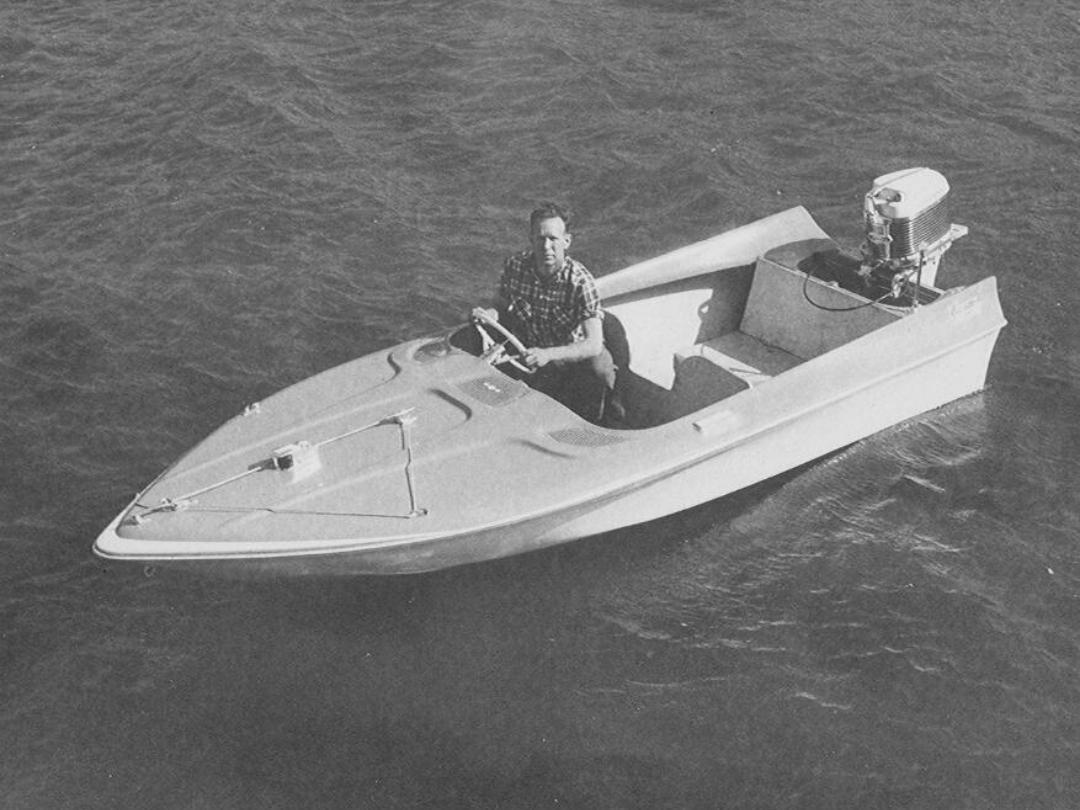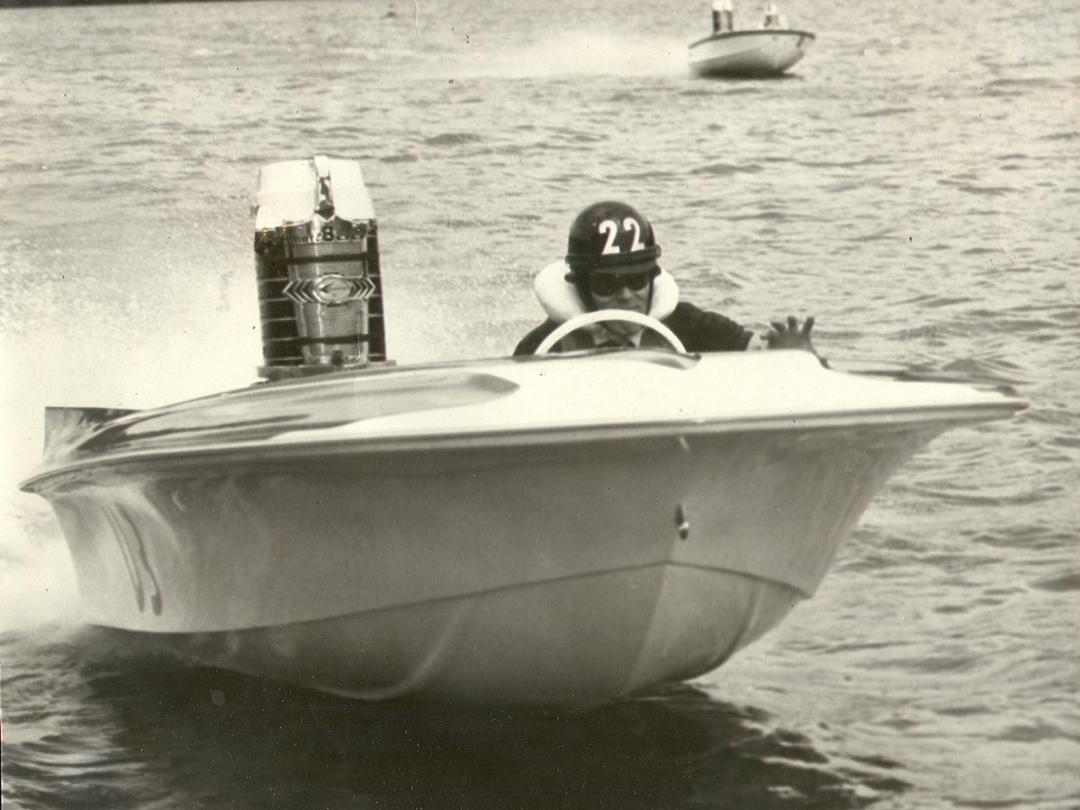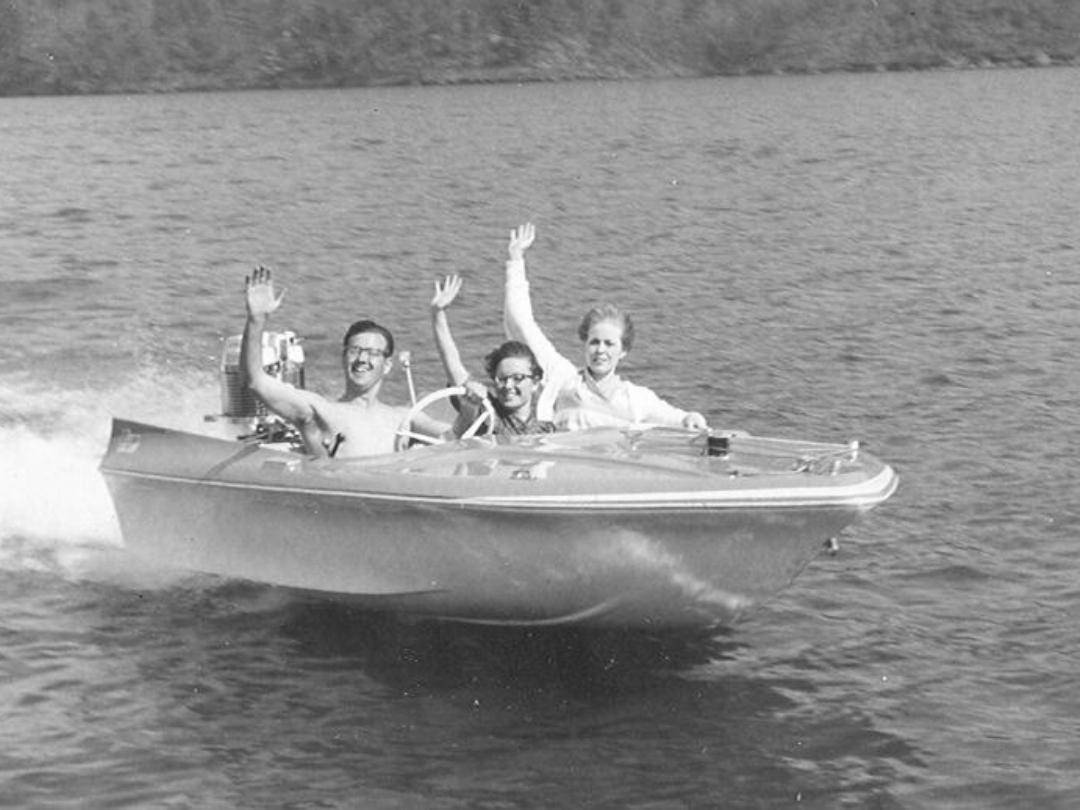 Our First Pleasure Boat – Built To Win
It all started when some local boaters got together on the weekend and raced each other in their wood or aluminum boats. Paul Allison always wanted to outrun everyone there.
One day someone gave him an old rotten wood boat which he promptly took apart, carefully saving the screws and hardware. After discarding the rotten wood, he began building his own wooden boat using the screws and hardware he had saved. This boat outran any boat he had previously raced!
The year was 1955.
With a taste of success he wanted to try and make the boat run even faster. He built another boat with a hull utilizing more of his own ideas and it outran the last one he had built. His friends began to ask him to build a boat for them since his was faster than anyone else's.
After being seriously injured from a gunshot wound on a hunting trip and spending several months in recovery, he decided to leave the auto body business and build boats, since there was a demand for a wood boat that would outrun other boats.
In 1959 Paul built his last wood boat, but not without being the first to break 60 mph in a production pleasure boat, setting a straightaway speed record of 61.8 mph with a stock 80 hp!
In 1960 fiberglass became available for boat building and he built his first 14′ fiberglass boat (pictured above).
Innovation Leads to Success
Paul Allison invents the "cupped propeller"
Paul Allison invents the hydraulic power trim
Paul Allison invents the first v-bottom boat with pad
Paul Allison invents the wing stabilizer for boats
Paul Allison invents the front foil on tunnel boats
Paul Allison invents the cupped skeg on engine lower unit
We have a long history of winning
Allison Boats has won more races and set more speed records than all other current manufacturers combined. Hundreds of straightaway and track records and thousands of races won (circle, drag and marathon).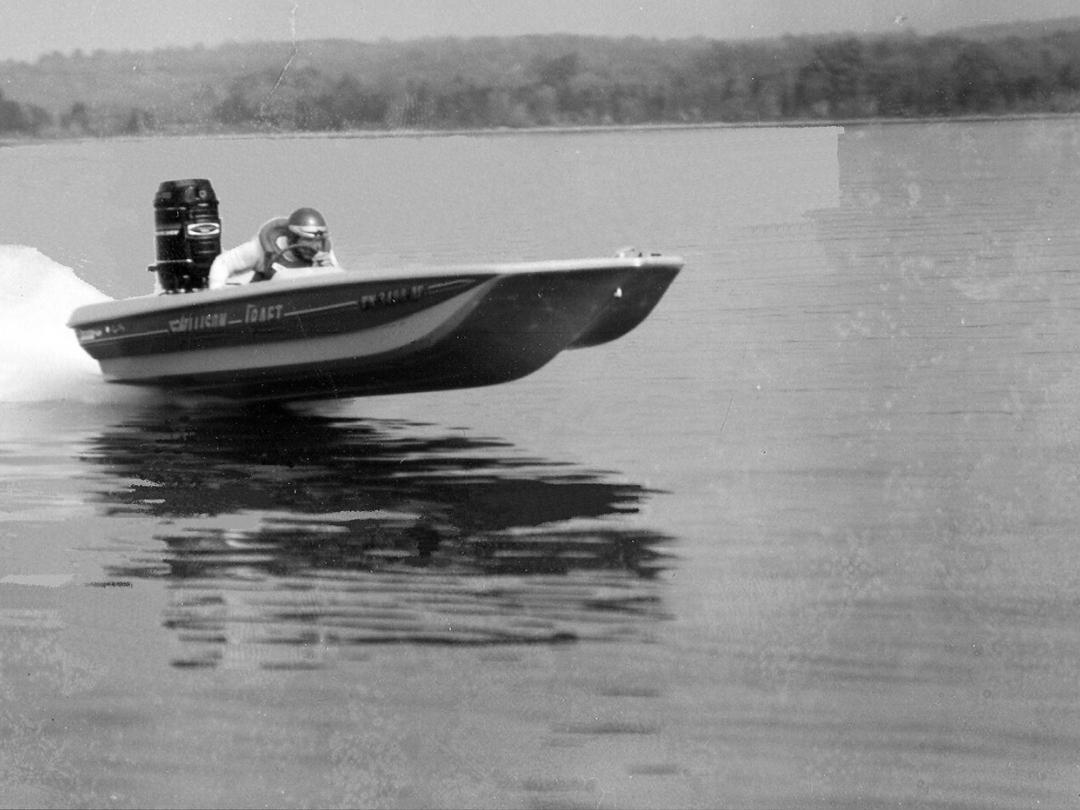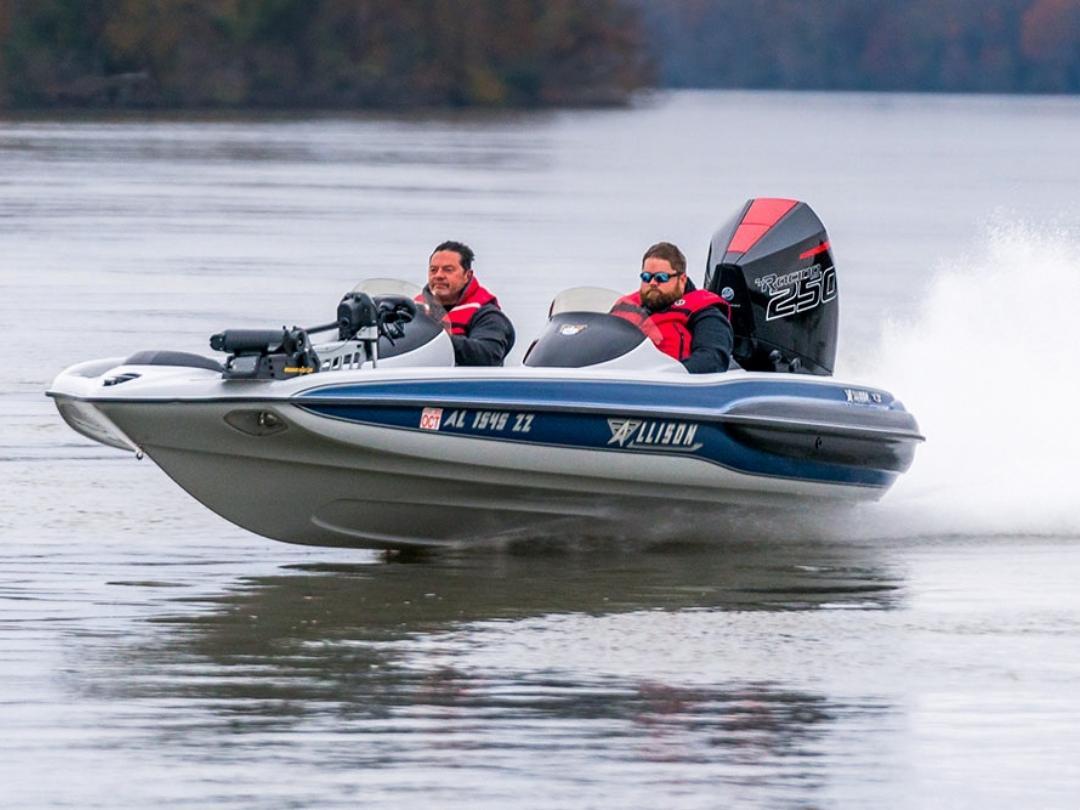 We Are the Pioneers of the Bass Boat
1962
Darris took a mold his Dad had discarded and built a 13′ fishing boat. He later added a 14′ and 16′ model which he built up until 1969
1962
1st pedestal seat for bass boat
1970
Darris built the first deep V pad bass boat an experimental 15′ tunnel a walk-thru windshield V bottom ski boat
1971
The walk-thru windshield boat was built with stern drive engines
1972
First tri-hull V-bottom 15′ became the most popular and most copied in the world
1973
First tri-hull V-bottom 17′
1974
First pod tunnel which later became a mod VP style racing boat. This boat set a speed record of 73 mph with an 80 hp motor in 1974
1975
Received first patent on outboard hull design
1975
1st V hull bass boat to break 100 mph with a single engine (two way average speed)
1970
1st all molded interior V-bottom pad bass boat
1972
1st in designing the modern layout for bass boats
1972
1st transducer box for depth finders
1975
1st single engine outboard to break 100 mph pleasure boat
1985
1st no rot construction in hull
1986
1st flippin deck bass boat
1986-1987
 1st steel reinforced no rot transom
mid-80′s
1st power trim in wheel w/concealed wiring
mid-90′s
1st side slide seat adjustment for driver
1994
 1st top cable foot throttle